How should banks implement AI and where should they focus their AI-powered innovations on when building the bank of the future?
Banks are currently facing multiple challenges – from trading at a 50% discount to book, to earning returns that do not cover their cost of equity, to competitive threats from neobanks. If traditional business models don't change, survival in the AI-powered digital age won't be likely.
Advances in AI mean that banks now have the potential to increase revenue at a lower cost by serving customers in radically new ways – but how exactly should banks implement AI and where should they focus?
McKinsey recently released its newest research compendium titled "Building the AI bank of the future".
The compendium gives FSI leaders an end-to-end view of an AI bank's full stack of capabilities and examines how these capabilities should focus on four layers:
Engagement – how AI can provide fully personalized user journey's across bank-owned platforms and partner ecosystems
AI-powered decision making – how AI can significantly enhance customer experience and bank productivity
Core technology and data infrastructure – what the backbone of the AI technology stack should look like to build the right infrastructure
Platform-based operating models – what next-generation platforms, talent and teams should look like for business agility
DigiconAsia discussed some of the key research findings with Renny Thomas, Senior Partner and Asia Banking Practice Leader at McKinsey, and Violet Chung, Hong Kong-based Partner at McKinsey:
Banks are currently facing multiple challenges – not the least the competitive threats from fintechs and neobanks. Leading banks in Asia Pacific have adopted digital banking as a key strategy, some even acquiring promising fintechs to accelerate digitalization of their operations and offerings. Do you think this strategy is working?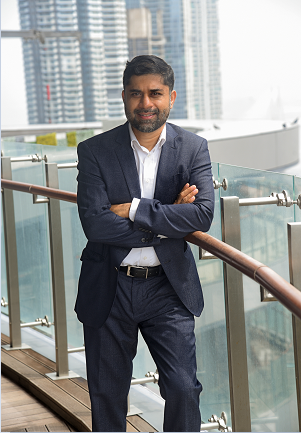 Renny: Yes, this strategy is working and will be the predominant approach banks will take moving forward.
Consumer behavior has changed significantly, and this change has been accelerated by COVID-19, so the proposition and operating model for banks needed to change in order for them to retain their customer base. There is now increased demand for scalability, flexibility, and speed on all fronts, and technological advancement has only expedited this trend and these customers' expectations.
As new ecosystem players come in to disrupt the space, a bank's ability to adopt new technology, operating and servicing models – amidst these changes – will be of the utmost importance. It's no longer a question, but an imperative for banks to change.
McKinsey's recent AI Bank of the Future compendium very much sings to this – detailing the 4 layers on how banks can adopt new ways to service their customers.
To survive and thrive in the digital economy, what role does AI play for banks in Asia Pacific – both at the backend and at the customer-facing front?
Renny: Put simply, it is imperative for banks to start building AI into their backend and customer-facing capabilities.
Historically, banks have predominantly focused on their front-end capabilities. However, to thrive in the digital economy moving forward, it is critical they also focus on developing their mid to back-end capabilities and operating models (which involves developing talent and culture).
Please see Exhibit 6 of AI-Bank of the Future: Can banks meet the AI challenge? that outlines the AI capability stack.
Is there a danger of AI displacing bank jobs? How should Asia Pacific banks address this issue?
Chung: We don't actually look at AI in this way. Instead, we view AI as a technology that is enabling and upskilling. AI also helps companies both retain and increase customer value, which is incredibly important for growth.
In fact, a satisfied customer generates 2.4 times the revenue per customer compared to an unsatisfied one. So, AI is actually creating more value and – by extension – new opportunities.
An example that demonstrates these enabling and upskilling values is chatbots. A chatbot can give a customer a response within seconds, supported by real-time analysis of that customer's risk profile. If the request cannot be met at once, the time frame for fulfilling the request is stated clearly.
Chatbots, voice assistants and live video consultation make it possible to dispense with long, detailed forms and questionnaires. This helps to improve customer experience and retention.
For Asia Pacific banks internally, this means upskilling and shifting their talent structure to one that encompasses more data, technological, customer centric talent, rather than just focusing on talent that is purely service- and operations-oriented.
How do you foresee banks transforming with AI beyond 2022?
Chung: To meet customers' rising expectations and beat competitive threats in the AI-powered digital era, the AI-first bank will offer propositions and experiences that are intelligent (that is, recommending actions, anticipating and automating key decisions or tasks), personalized (that is, relevant and timely, and based on a detailed understanding of customers' past behavior and context), and truly omnichannel (that is, seamlessly spanning physical and online contexts across multiple devices, while delivering a consistent experience).
An AI-first bank will also blend its banking capabilities with relevant products and services beyond banking.
Internally, an AI-first institution will be optimized for operational efficiency through extreme automation of manual tasks (a "zero-ops" mindset) and the augmentation of human decisions by advanced diagnostic engines in diverse areas of bank operations.
These gains in operational performance will flow from the broad application of traditional and leading-edge AI technologies, such as machine learning and facial recognition, to analyze large and complex reserves of customer data in (near) real-time.
The AI-first bank of the future will also enjoy the speed and agility that today characterizes digital-native companies. It will innovate rapidly, launching new features in days or weeks instead of months. It will collaborate extensively with partners to deliver new value propositions that are integrated seamlessly across journeys, technology platforms, and data sets.