Quieter, safer, cheaper and more environmentally friendly, electrical 'flying taxi' technology may soon be used to avert land congestions worldwide.
In the Philippines, the city of Manila is said to suffer the fourth-worst traffic congestion in the world by Amsterdam-based TomTom International B.V. That level of congestion has persisted even during lockdowns amid the long pandemic.
However, Filipinos inconvenienced by traffic may soon have something else to be thankful for. EVE Urban Air Mobility Solutions, Inc. is expected to introduce electric vertical take-off and landing (eVTOL) technology to the city.
These eVOTLs or "flying taxis" offer an average range of 100km and feature more than the single or dual rotors of helicopters, for better control and safety.
Best bet for beating traffic congestion?
For his part, Andre Stein, President and CEO, EVE Air Mobility Solutions, has sung the praises of eVOTL technology: "The design of our eVTOLs is centered around safety, ease of operations and low cost of ownership. Also, [it] achieves low noise and carbon emissions. The 'cabin' of the eVTOL accommodates mobility-impaired people too."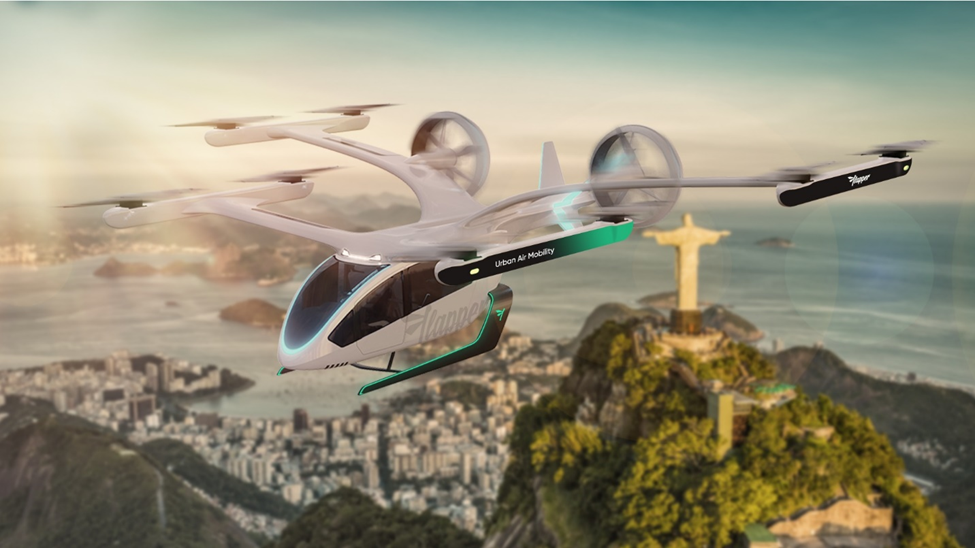 According to Wall Street banker Ken Moelis in an interview with CNBC, "these vehicles will be 100 times quieter, they will be significantly safer, they will be significantly cleaner and significantly cheaper."
Said Andrew Macmillan, Director of Infrastructure, Vertical said the eight or more electrically-powered rotors of eVTOLs add inherent safety: "If you lose one, you don't lose the vehicle."
Due to such features, Deloitte has estimated that the eVTOL market may reach US$57bn by 2035. No less than US$7bn has been spent on projects involving drones, cargo planes and the like, with 75% of that funding going into the development of eVOTLs and the air mobility sector.
Japanese eVTOLs on the horizon
As electric vehicles (EVs) and an electrically propelled flying vehicle share common technologies, Japan—an established vehicle manufacturer—is definitely in the running for a share of the eVTOL pie.
For that reason, Tomohiro Fukuzawa, CEO, SkyDrive, Inc. has expressed optimism that Japan could compete in the advanced air mobility industry.
In 2020, his firm had already developed an eVOTL prototype with highly efficient lithium polymer batteries and eight to 10 rotors.