Circumstances have prodded digital-resistant people to go online for e-commerce, digital banking and other lifestyle needs amid the pandemic.
The pandemic has driven e-commerce growth in the past year, and consumers in South-east Asian have embraced a multitude of digital payment methods.
According to an annual VISA 'payment attitudes' study of 7,526 consumers aged 18 to 65 years of age in Cambodia, Indonesia, Malaysia, Myanmar, the Philippines, Singapore, Thailand and Vietnam, many new shopping habits have been formed.
These new habits arise as both e-commerce and other sales platforms and their customers adapt to fluid pandemic-driven circumstances. In particular, here are some insights for the South-east Asian region: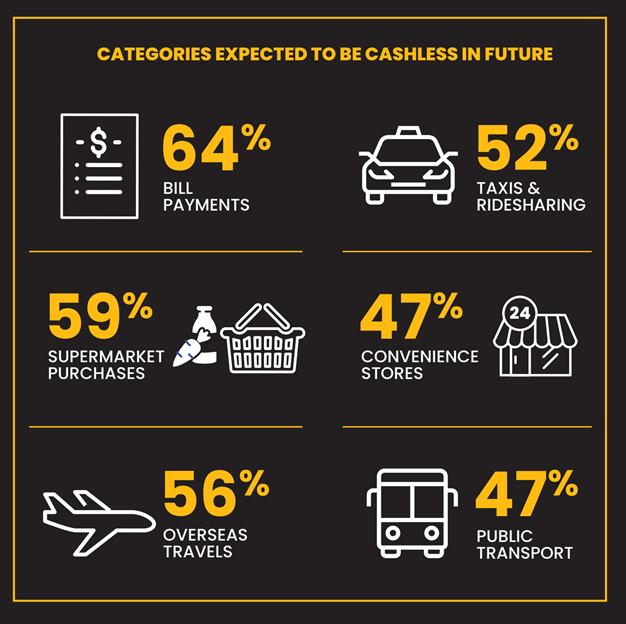 Cash remains widely used by consumers in this region. Some 45% of respondents deemed cash as their most preferred payment method. Preference for cash was led by Myanmar (91%) and Cambodia (89%), and was lowest in Singapore (15%), Malaysia (23%) and Indonesia (28%).
Cashless payments continued to gain traction, and 10% of respondents claimed to not use cash at all. Indonesia (20%), Singapore (18%) and Cambodia (14%) were at the forefront of this trend.
46% of respondents carried less cash in their wallets compared to before the pandemic, particularly those in Indonesia (60%), Vietnam (56%) and the Philippines (53%).
Categories that are expected to go fully cashless in the future include essential categories such as bill payments (64%) and supermarket purchases (59%).
The pandemic has resulted in many consumers in the region shopping online for the first time via websites or apps (43%) and through social media channels (35%).
With the continued rise of e-commerce, more respondents were shopping at big marketplaces online (52%), in addition to purchasing from home-based businesses (51%) and local businesses (48%).
South-east Asia's banking landscape has allowed favorable regulatory policies to encourage digital challenger banks to enter the market. Some 67% of respondents showed keen interest in adopting digital banking services.
Respondents in the region appreciated simpler means of earning rewards, such as by accumulating points (47%) or by using certain payment methods (46%). They were less motivated by rewards earned via lucky invoices/bills/queue numbers while playing a game (37%), earned via purchases within certain hours or on a certain day (37%) or earned via completing self-set targets of purchasing certain brands or products (36%).
Consumers here also value instant gratification, in the form of rewards such as instant discounts (71%) and cashback (70%), but are less motivated by reward points (56%), instant lottery (45%) or lucky draws on a later date (42%).