Jones Lang LaSalle (JLL) wanted to create a workplace of the future for employees scattered across Singapore.
Without a doubt, the global pandemic has changed the way people work, live and play. Hybrid working arrangement will be the norm, with offices serving as activity hubs to facilitate the exchange of ideas, encourage creativity and foster team bonding.
DigiconAsia spoke to Ivy Xin, Business Vice President of Digital Energy, Schneider Electric to understand how they are supporting organizations such as Jones Lang LaSalle Incorporated (JLL), a Fortune 500 corporation, to create a workplace of the future for its employees in its Singapore headquarters.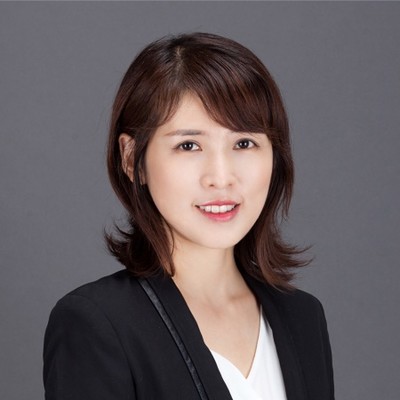 What are the key considerations when designing offices in today's new normal world?
Ivy Xin (Ivy): Employee well-being and operational excellence are at the top of everyone's mind in the new normal. In the case of JLL, they wanted to consolidate 555 employees scattered across Singapore into a single HQ office.
They needed a smart office solution that can deliver the best employee experience possible while maintaining operational excellence and optimising costs during the new normal.
To address their needs, it was clear that we needed a single, centralized platform such as the EcoStruxure Building that would manage all the facility's systems. The modular nature of this platform ensures that the JLL office will be futureproof and allows for JLL to scale up the solution if need be.
Leveraging smart IoT technologies to create human-centric workplaces for JLL, we utilized an open and secure integration framework that allows data between Schneider Electric solutions and other workplace management systems in JLL's new office to be exchanged seamlessly. Enabling collaboration across JLL's various third-party systems to create innovative custom solutions was important and it allowed new technology expansions to be deployed easily.
We also implemented a suite of analytic monitoring services to allow access from a single dashboard. With remote access capability as well, the data can then be monitored daily and used to identify and track areas for optimization. This allows JLL to move from a reactive to a predictive mode by resolving issues before they cause problems.
Data insights is a critical component of a smart office. In creating the workplace of the future, how is data collected and turned into meaningful insights?
Xin: 85 sensors installed in strategic locations throughout the JLL office actively track energy consumption, air quality, and temperature.
The sensors monitor energy consumption in real time and help JLL achieve the company's energy conservation objectives. Through the data gathered from the sensors, JLL's facility manager can compare the energy usage across specific periods to reduce energy consumption, optimise energy efficiency and accurately allocate costs.
Additionally, there are sensors within the office that act as room controllers which can detect air quality, temperature, humidity, and occupancy levels. Together with thermostat-like design and user-friendly interface, employees can easily check the room or office's temperature, humidity, and CO2 levels.
This setup offers the facility manager a bird's eye view of the system so they can monitor the condition of the office's electrical equipment either on premise or remotely. With the data gathered by the sensors, the facility manager can determine if it is time to perform condition-based maintenance, which is maintenance that is performed before the equipment fails or performs below a certain level.
Should there be any power-related issues, the facility manager will also be able to respond promptly as they will receive alarms should problems such as an overload tripping threat present itself.
What aspects of technology innovation can contribute to an optimal employee experience in the office?
Xin: Our aim was to maximize comfort with a seamless user experience for JLL employees. Lighting and air quality are essential to having a comfortable and productive office environment. Poor conditions will lead to reduced productivity as occupants experience health and discomfort.
Our automated lighting solutions mean that employee comfort is always at an optimum level as users will never have to touch a light switch. The smart lighting system ensures JLL employees are always exposed to the ideal amount of light, so they are comfortable and productive.
Smart lightning also helps to conserve energy and reduce costs as the lights are turned off when not in use, extending their lifespan. The smart lighting solution not only benefits JLL's employees, but also the company's operating costs and sustainability efforts.
How do you convince organizations to invest a significant amount into technology solutions in the name of employee experience in such challenging times?
Xin: Besides improving employee and visitor experience as well as comfort, JLL also saw a 30% decrease in energy consumption and operational costs.
Through the innovative use of IoT solutions, the new JLL Singapore office is now the third-highest scoring Asia Pacific location on the company's human experience index, an internal metric used by JLL.
More importantly, with buildings accounting for nearly 40% of all greenhouse gas emission, leveraging technology to reduce an organisation's carbon footprint through efficient energy management will contribute towards the goal of being carbon neutral by 2050 or earlier.