Cut through the hype in digital innovations to face the reality of AI in DevOps and application development, with Leonard Tan of OutSystems.
As we look back at a difficult 2020, we've seen the marvels we can accomplish in the face of adversity. While the 'new normal' consistently carried negative connotations, it also spurred digital transformation across various industries.
Technologists proved to be unlikely heroes as they stepped up to create innovative solutions and navigate the digital world alongside business leaders.
Perhaps it's the dovetailing of the digital economy, cloud-based business transformation and the race to become 'smart cities' just prior to the COVID-19 pandemic – when businesses, governments and organizations across all industry sectors are looking to reinvent themselves – and life becomes more starkly clearly 'cloud-first' and 'mobile-first'. So digital communication and collaboration, social media platforms, and all kinds of cloud and mobile apps are deemed even more critical to daily life and work.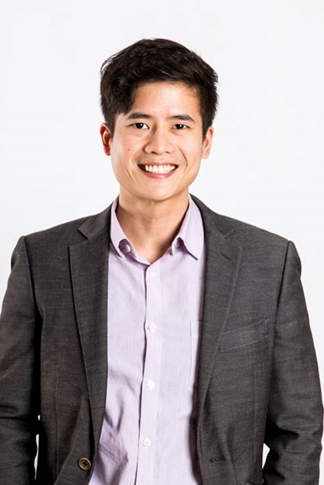 DigiconAsia caught up with Leonard Tan, Country Manager, Singapore, OutSystems, for a discussion on the future of application development, as well as cutting through the hype for a realistic view of AI in DevOps and software innovation.
From your perspective, what are some key trends that will help future-proof organizations for the uncertainties of the digital economy in 2021 and beyond?
Tan: It is clear that in this new normal, our future is digital. While digital transformation has been happening for decades, since the pandemic emerged a year ago, digital-first and cloud-first transformation have become even more urgent. While COVID-19 has caused many disruptions, it also presents opportunities for digital innovation and differentiation.
Faced with unprecedented challenges, organizations across the globe have no choice but to adapt new digital business models. As the world starts to slowly recover, organizations need to shift their focus to efforts that support returning to work and restarting operations, while addressing needed changes in the months ahead.
Digital innovation has always been the key to helping businesses stay relevant and ahead of the pack, but they are often unsure how they can leverage technology and make it a core value that can deliver smart solutions and lasting agility. In order to future-proof businesses and pivot for 2021 and beyond, here are some of the key trends that play a critical role in the technology space:
Embrace modern application platforms
In order to survive and thrive in the current landscape, organizations across the globe are increasingly relying on modern app development platforms to help them cope with the rapid pace of innovation. IDC's survey found that 47% of APAC enterprise leaders rely on various model-driven development tools, with 39% of them depending on visually guided development tools and 29% of them planning to adopt low-code tools.

These new platforms give organizations a way to develop software applications quickly, with minimal hand-coding. Using visual modelling to assemble applications enables developers to build sophisticated applications orders of magnitude more quickly while boosting scalability, consistency, security, and most importantly, agility. These new approaches help developers solve their organizations' challenges with unprecedented speed, while empowering non-developers to create prototypes and collaborate with IT to build complex software.
Increasing growth and shift to cloud environment
Organizations are increasingly embracing full cloud solutions as they look to adopt a more agile and cost-efficient business model. We are seeing more businesses leverage agile Software-as-a-service (SaaS) solutions – on top of providing greater flexibility, it also helps businesses to save on expensive software licenses. With SaaS, it eliminates the need for experienced developers and IT teams as the business essentially works with dedicated specialists at the platform level. By embracing the SaaS model, it helps organizations to keep up with the rapid pace of innovation and change as it enables them to adapt and adopt solutions far more efficiently.
What are some developments in application development that you believe will drive the next wave of business innovation? What shifts in mind-set would be necessary for these to come to fruition?
Tan: With the booming adoption of AI, the integration of AI into application development will further enhance business operations, specifically for online shops and web portals as it helps to analyze customer behavior.
AI assistance during the development process has the potential to further improve the speed and quality of developer's output over and above the already significant benefits of visual, model-based tools. Besides that, block chain is also gaining momentum and by integrating block chain into application development, it will aid in thwarting fraud, and make business transactions more secure.
The shift towards DevSecOps will also help make the application development process easier. Developers are under immense pressure to deliver software at lightning speed, especially during this period of time whereby speed is critical. DevOps practices are well-entrenched, with the focus turning to secure DevOps and enterprise-wide data integration.
All these trends and developments point to increased demand for solutions that improve developer productivity and speed the development, deployment and continued evolution of enterprise-class applications.
Traditionally, developers have been heavily invested in how software is built – with near-religious devotion to their preferred procedural language and 'stack'. This unreasonable fervor will diminish as the number of problems that can only be solved with software dramatically increases and more development projects require business and IT to work together more closely than ever before.
Developers are shifting their mind-set to focus on delivering mission-critical solutions – regardless of how they're made. They will open up to new approaches, such as embracing AI-powered automation that leads to less friction, errors and technical debt. Developers will ditch the dogma and embrace alternatives as they realize the outcome is the only thing that's important.