Built in collaboration with an AI software firm, the lab is intended to spur medical innovation, collaborations and talent development.
The use of AI and associated cutting-edge data technologies for enhancing medical research in China has been boosted by the launch of a research lab in the province of Sichuan.
The lab was established with the mission to empower technological research and development and boosting the application and promotion of research results in the fields of orthopedics, neurology, psychiatry, radiology, cardiology, pathology, and medical ultrasound—to boost innovation and efficacy from diagnosis to treatment to rehabilitation.
In addition, the lab—a joint venture between West China Hospital of Sichuan University, known for its strong medical resources and research teams, and AI software firm SenseTime, in terms of boosting AI training and talent development.
Under the collaborative framework, which aims to integrate industry, academia, research, and medicine, the two parties aim to nurture the next generation of AI healthcare talents in a structured and systematic way.
Data-driven medical care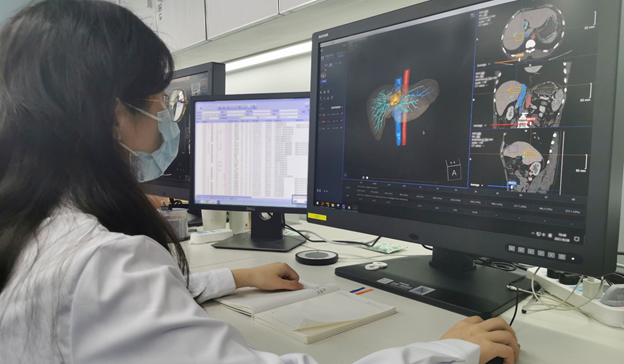 According to Dr Li Kang, Director of the West China Hospital–SenseTime Joint Lab, who is also the Principal Investigator, West China Biomedical Big Data Center, Sichuan University: "Leading hospitals and industry players should work together to bolster AI healthcare development. We are glad that the lab links the (clinical teams) of West China Hospital with SenseTime's AI capabilities and valuable industry experience. We believe this will lead the AI healthcare sector to take a big leap."
Currently, SenseTime's proprietary Liver CT product has already been deployed in the West China Hospital. The product features intelligent detection of liver abnormalities, including various focal lesions and diffused diseases; automatic 3D reconstruction of liver anatomical structures; multi-dimensional quantitative lesion assessment, and customized pre-operative planning.
The joint lab also employs a smart hospital solution that enables intelligent medical-treatment process-optimization to help streamline daily hospital operations and minimize the risk of cross-infection during the pandemic.
Going forward, SenseTime will continue to provide essential AI capabilities to the West China Hospital. The joint lab will be essential in supporting the West China Hospital to evolve into a leading smart hospital.