Some key AI challenges, concerns and considerations CIOs need to address to avoid potential pitfalls.
By now, business leaders in Asia Pacific are well aware of the advantages of adopting AI in their work processes. The potential is endless – from optimizing operational efficiencies to enhancing user experiences. However, as it still an emerging technology, there are risks and pitfalls for companies to look out for and manage.
CIOs play a vital role in anchoring this, and it is crucial that they are well-equipped and well-versed to tackle unexpected issues. This will allow them to take more calculated risks to integrate AI technologies that will ultimately help the business grow.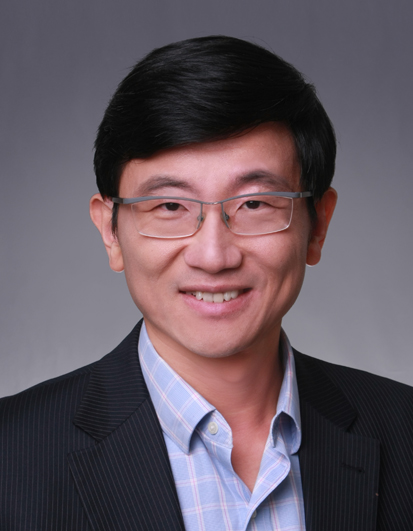 DigiconAsia asked Lee Ming Kai, Head of Systems Engineering, APAC, Juniper Networks, to share some background, trends and challenges of AI adoption in APAC enterprises, as well as the potential benefits and pitfalls CIOs should look out for when looking to integrate AI into their business workflows.
What are some of the key challenges faced by many Asia Pacific organizations looking to adopt AI technology?
Lee: In a Juniper Network's global research report, it was found that while 75% of Asia Pacific respondents have put AI as a top strategic priority for 2021, the lack of strong governance and talent have hindered actual adoption.
These challenges include:
Recruiting or developing the skillsets to handle AI projects across the entire application and infrastructure stack.
Developing or selecting the tools, data models and processes that would allow them to deliver the desired business benefits from AI technology.
Availability of sufficient and quality data to train AI models.
Transitioning from pilot implementations to full production and being able to operationalize the AI technology in a sustainable fashion.
Developing a governance model and ensuring the governance model is capable of providing the necessary transparency and traceability of decisions derived from the AI technology.
Despite these challenges, if an organization can determine areas where AI can be applied with the least friction, the technology will deliver a substantial return on investment (ROI). For example, the Juniper Mist solution leverages an AI model that provides simplified operational experience and optimizes end user experience within Campus Wireless and Wired networks, as well as the WAN.
As the solutions are delivered through cloud services and driven by non-sensitive operational machine data, users are able enjoy the benefits of AI technology while sidestepping some of the key challenges.
What would be the role of the CIO in AI adoption? Who else should be involved right from the start?
Lee: AI adoption needs to be led jointly by the organization's business owners and the CIO. The Juniper Network's global research report has revealed that 87% of executives in Asia Pacific agree cross-functional executive sponsorship and involvement is critical for AI to integrate into their products and services
The CIO's role in adopting AI is instrumental as he or she is the steward for all IT services including those underpinned by AI technology within the organization. These IT services and the underlying data, application, technology and processes need to be reliable, secured and accessible to the business. As such, the CIO needs to be able to formulate and decide for the organization an AI strategy that encompasses the following:
Taking a do-it-yourself (DIY) approach or simply using the AI capabilities for an optimal balance between cost and effectiveness. Orchestrating the technology in a DIY manner would likely require more infrastructure to store, process and move data to drive AI effectiveness, but may also provide a higher level of differentiation for the business.
Establishing a data management policy which includes classification, collection, storage, security and an appropriate usage criterion for the organization. This policy should be developed in collaboration with the Chief Information Security Officer (CISO) and compliance officers to ensure both compliance with internal policy as well as government regulations around data privacy and sovereignty are met.
Setting up a change management mechanism which dictates how IT infrastructure, operational staff and processes evolve to adopt and leverage on AI technology. This process is crucial in ensuring that the AI adoption within the organization is sustainable.
How should CIOs go about developing a sound AI governance plan?
Lee: To succeed in AI adoption, an AI governance plan must be seen as an extension of the organization's data governance plan. Aspects within the data governance plan such as communication, appropriate usage of PII data and data security can be carried over to an AI governance plan.
Beyond the basics, CIOs should layer in additional aspects such as the auditability of AI algorithms or data models to ensure accuracy of outputs, fairness and equitable outcomes derived from an AI-driven decision. There should also be guidelines in place to ensure that data collected is sufficient to train AI models.
Where an AI governance plan is perhaps most effective, is in its ability to shape long-term outcomes and handle human inputs. CIOs need to consider built-in mechanisms that handle and assess the impact of obsolescence, change or upgrades of AI algorithms and data model. This includes open-source software or algorithm from public domains which may not be maintainable once deprecated.
How AI will be used will depend on users. The insertion of human-in-the-loop (HITL) in areas where AI is optimized for decision making and the obtaining of user permission for data collection is just as important as allowing users to opt-out of AI-driven processes.
Should ethical issues such as responsibility for accidents or harm caused by AI, and displacement of human jobs be part of an organization's AI governance plan or strategy?
Lee: Ethical issues should be part of an organization's AI governance plan and strategy. They should consider and plan for the auditability of AI algorithms, or traceability of decision processes.
The auditability or traceability should offer transparency into the fairness or biasness of any algorithm, as well as showcase the provenance of data sources to ensure an accurate representation of any real-world scenario.
Additionally, it should disclose if HITL is being used in conjunction with AI to determine the weightage in calculations that may have skewed decision-making and outcomes in certain ways.
While adopting AI comes with a unique set of challenges, the power and capability of the technology is unmatched. In the Juniper Network's global research report, it was found that organizations that have implemented AI are experiencing positive changes in their operational efficiencies and customer user experience. 42% of respondents from Asia Pacific reported that 50% or more of their operational decisions are currently assisted by AI decisioning compared with only 23% of respondents in North America.
Furthermore, 71% of respondents in Asia have highlighted that they are more open to seeing AI as their co-worker of the future compared to 54% in North America. All of this indicates there is higher levels of AI integration within organizations in Asia Pacific, and employees will be given more time back to allow them to focus on value-add tasks which were previously unachievable without AI.
What are some of the common risks associated with the adoption of AI without a proper AI strategy?
Lee: Without a proper AI strategy, business operations and growth may be affected in an adverse manner. Some common risks include the loss trust towards AI technology due to usage of incomplete data to train AI models, resulting in sub-optimal or even wrong decision-making.
Other risks include loopholes in data security which may lead to misuse of data, causing individuals to violate personal data privacy regulations, as well as higher operational costs due to the lack of guidelines to collect, transmit and store data required to power AI technology and AI projects.