Find out what six MNC IT leaders based there think of the timely and forward-looking dip into the nation's sizeable reserves.
Every country has coughed out unprecedented annual fiscal budgets to support national resilience and ride out the ongoing fallout effects of the COVID-19 pandemic, and in South-east Asia, Singapore is no exception.
Last week, its Deputy Prime Minister Heng Swee Keat announced Budget 2021, aimed at transitioning the island from "containment to restructuring" mode. While the country continues to ponder the various fiscal allotments to every aspect of national development, here are some six perspectives on how all the funds and support schemes can and should impact the IT sector.
1. Digitalize with a whole-of-business mindset
Having proven its effectiveness as the backbone for business continuity, the top technological priority for businesses, whether large or small, should be on unlocking the full potential of cloud computing. On top of that, businesses will need to tap into industry experts who can take a macro and objective view on key areas that require transformation to meet the dynamic demands of the pandemic years. We believe that the Singapore Government's CTO (Chief Technology Officer)-as-a-Service initiative will be critical in helping organizations drive greater outcomes as they accelerate the transformation.

Beyond technology, it is equally important for businesses to look at a whole-of-business transformation lens. With hybrid workforce arrangements here to stay, businesses should take this opportunity to move away from legacy processes to more agile ones, such as subscription-based turnkey solutions that address not only IT but also remote workforce needs and scalable to dynamic market conditions.

To excel, the onus is on businesses to remain current with these initiatives while making full use of the numerous national schemes available. — Jeff Lee, Co-Owner & Managing Director, HKBN JOS Singapore.
2. A holistic boost not just for tech but every sector
While we are yet to see broad-based recovery from the pandemic, investing broadly in infrastructure, innovation and emerging technologies demonstrates the government's desire to drive growth not just in lagging sectors, but across the whole Singapore economy. Combined with continued ambition for widespread digital transformation, the budget package strengthens Singapore's position as a leading global digital economy and should support the GDP growth targets.

Families, workers and businesses across the country have struggled to weather the storm, but the announced budget measures look set to accelerate structural business transformation and provide long-term growth opportunities across a range of sectors, not just tech.

As we have seen from previous global downturns, many a bright new business has emerged, and with this budget, Singapore is stating it is ready to support that — Sheena Chin, Managing Director (ASEAN), Cohesity.
3. Tapping data via an Enterprise Data Cloud
As mature enterprises tap into the funds and incentives to invest in new and emerging technologies such as cybersecurity and AI, they will need to look beyond maintaining business operations and building future-ready capabilities for greater agility and resiliency. They can do so by becoming putting data at the forefront of every organizational decision.

The roll out of 5G services nationwide this year will present a growing data stream and many opportunities for organizations to be data-driven but this also calls for a holistic approach to data management.

One way of doing so is by using an enterprise data cloud (EDC) to gain better visibility and control of data, support the use of AI and machine learning, and enforce consistent data security and governance policies across IT systems. This will ultimately enable organizations to not only sustain operations, but also re-architect their business for the future to compete more effectively in the global digital economy. — Mark Micallef, Vice President (APJ), Cloudera
4. Funding talent development, reskilling and upskilling for SMEs
Investments towards supporting the digitalization of small to medium enterprise (SME) sector are still much needed. Our 2020 Asia Pacific SMB Digital Maturity Study reveals that further digital transformation of SMEs could increase Singapore's GDP by an additional US$23 to $24bn by 2024.

The Budget also underlines a pressing need to develop local talent capabilities and bridge the talent gap in the technology sector to meet the current and future needs. To address this, greater collaboration is needed between educational institutions, policy makers and companies to increase investments in re-skilling and up-skilling Singapore's workforce in the new and evolving environment.

We are proud to be playing our part with the Cisco Networking Academy, which has supported the training of over 75,000 students in Singapore over the past two decades. We look forward to working closely with different stakeholders to strengthen local capabilities and expertise in the technology sector in the knowledge-based innovation-driven digital economy. — Andy Lee, Managing Director (Singapore), Cisco
5. Realizing Smart Nation and Advanced Manufacturing ambitions
Consumer demands and expectations have skyrocketed in the pandemic, and local businesses are struggling to keep up with the operational strain. According to our studies in 2020, the key challenge retailers will face is providing a seamless customer experience while ensuring store operations run smoothly.

The government's Emerging Technology Programme, which will co-fund the costs of trials and adoption of technologies such as AI, is a commendable effort to help local businesses adopt and implement data-driven decisions powered by real-time insights and analytics to their operations.

Next, to support the nation's ambitions to be an advanced manufacturing global hub and a smart nation, the government has launched several initiatives and is investing billions into its next five-year plan for research, innovation and enterprise. The Research, Innovation and Enterprise (RIE) 2025 plan will focus on four key areas, including advanced manufacturing, where the government plans to invest in advanced manufacturing and increase sustainability in production. A S$24bn budget will be allocated to encourage local businesses and workers to start on the next phase of transformation to grow their capabilities and gain a competitive edge.

Furthermore, the budget will complement the Manufacturing 2030 Vision, a 10-year plan to grow the sector by 50%. Finally, as it is critical for the Singapore government to work with industry experts and stay competitive, Zebra has partnered with Singapore Polytechnic, and also recently launched our APAC headquarters there to jointly tackle business challenges faced by enterprises. — Lim Fang How, Regional Director (South-east Asia), Zebra Technologies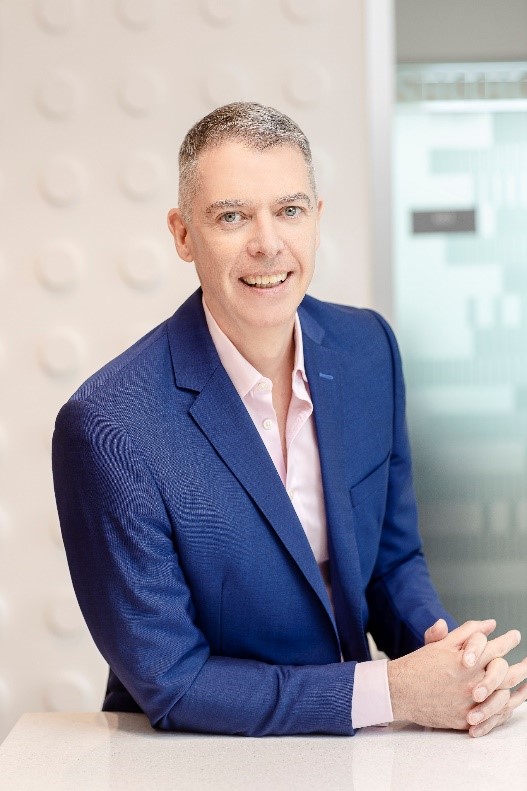 6. Digital skills enablement
Many organizations are now (or will be) inundated with massive volumes of data that they are unprepared to manage and extract value from. Equipping the workforce with the right digital skills to navigate the digital environment and understand how to work with data, is essential especially in the face of global uncertainty.

Thankfully, enhancements to the SGUnited Jobs and Skills Package, and the launch of the Enterprise Fellowship Programme, among other funding initiatives, will help organizations continue to develop internal talent and the resources they need to cope. Adobe looks forward to working closely with the government to provide continued support, including programs like Adobe Programmatic League that provides digital customer engagement skills training for public officers and professionals in all sectors, and via joint-efforts such as "Sign with SingPass".

Meanwhile, social distancing and other pandemic control measures necessitate quicker and more innovative digital adoption and data analytics to create smarter, more personal and immersive experiences through AI, augmented reality and virtual reality. This will bridge the transition to the physical-to-virtual hybrid business paradigm. Adobe will continue to work closely with the authorities and partners to enable content velocity and agility.

Finally, on the F&B and retail front, many brick-and-mortar businesses in Singapore shifted online out of necessity, but as COVID-19 restrictions ease, many have struggled to maintain their digital channels. Such progress should not go to waste.

Instead of viewing government support as a temporary lifeboat, businesses should reinforce the digital foundation they have already built, with the additional support being offered through enhancements to the Productivity Solutions Grant (PSG) to help firms future proof themselves. — Simon Dale, Managing Director (South-east Asia), Adobe
DigiconAsia thanks all the above experts for their valuable insights.